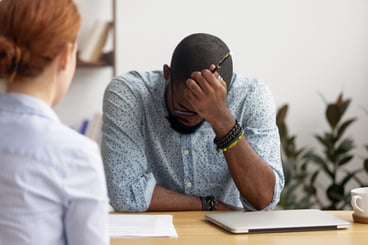 When you are busy running a business, it is easy for small HR issues to fall through the cracks. However, some of these mistakes can end up being quite costly if they are not resolved quickly. Whether your company is failing to follow employment compliance or rushing new hires or promotions, HR errors can cause serious repercussions. To help you keep HR operations running smoothly, here are some of the most common errors business owners make when it comes to their HR department.
Outdated Employee Handbook
Employee handbooks are an incredibly important part of any HR department. Not only because employee handbooks outline appropriate workplace behavior in your office, but also because they should provide an extensive record of your company's policies. If you do not already have an employee handbook, your HR department's first priority should be developing one. Some policies you absolutely need to include in your employee handbook are:
Standard of business (code of ethics, dress code, attendance policies, and safety standards)
Guideline of how employees should handle work-related communication
An acknowledgment page (for employees to sign)
Compensation and benefits policy
Nondiscrimination policy
Employment and termination policy
If your company already has an employee handbook, regularly update it every few years to ensure compliance with federal standards. Every time your employee handbook is updated, make sure your employees all read and sign the newest version to acknowledge they understand any HR policy changes and will adhere to these new standards.
Incomplete Employee Files
In order to remain compliant with federal standards, all businesses should keep accurate and comprehensive employee files. Documents such as disability forms or I-9s need to be easily accessible and regularly updated. If certain documents cannot be found, such as those that verify your employees' identity and eligibility to work in the United States, your company could be heavily fined by Immigration and Customs Enforcement. Some of the most important documents you should keep organized are:
Employee work history
Valid I-9 Forms
Direct deposit forms
Non-compete or non-disclosure agreements
Health insurance benefits information
Rushed Hires
As many small business owners have learned from personal experience, a hasty hiring process can negatively affect your entire business operations. Sometimes your hiring manager may come up with vague job descriptions that attract the wrong type of candidates. Or maybe your company urgently needed more manpower so you pushed through a round of new hires without properly vetting them. There are a number of different ways a rushed hiring process can be detrimental to your business.
The best solution is to develop a consistent hiring process and stick with it. Create and keep track of clear job descriptions for the types of positions your company often hires. Develop a list that you will go over at the start of every interview to weed out less qualified candidates. Include details on this list such as necessary qualifications, job responsibilities, and important information about your company. Finally, make sure to consider whether new hires will be a good fit with your existing company culture. Although a candidate may seem perfect for a position on paper, they need to be able to cooperate and work well with the other members of your team.
OEM America
Are you feeling overwhelmed when it comes to managing human resource and administrative-related tasks for your small business? OEM America can help. For decades, we have been helping companies across Connecticut and throughout the country transform their businesses into the pinnacle of efficiency.
Through the use of our time-proven model for managing employees, you can cut costs and decrease your turnover rate in no time. Stop worrying about Human Resources, employee administration, and benefits management. Leave all of that to us! With OEM as your human resource management team, you can focus more on the high-payoff activities that help you grow and profit.
Contact us for a free consultation today!
---
Go Back