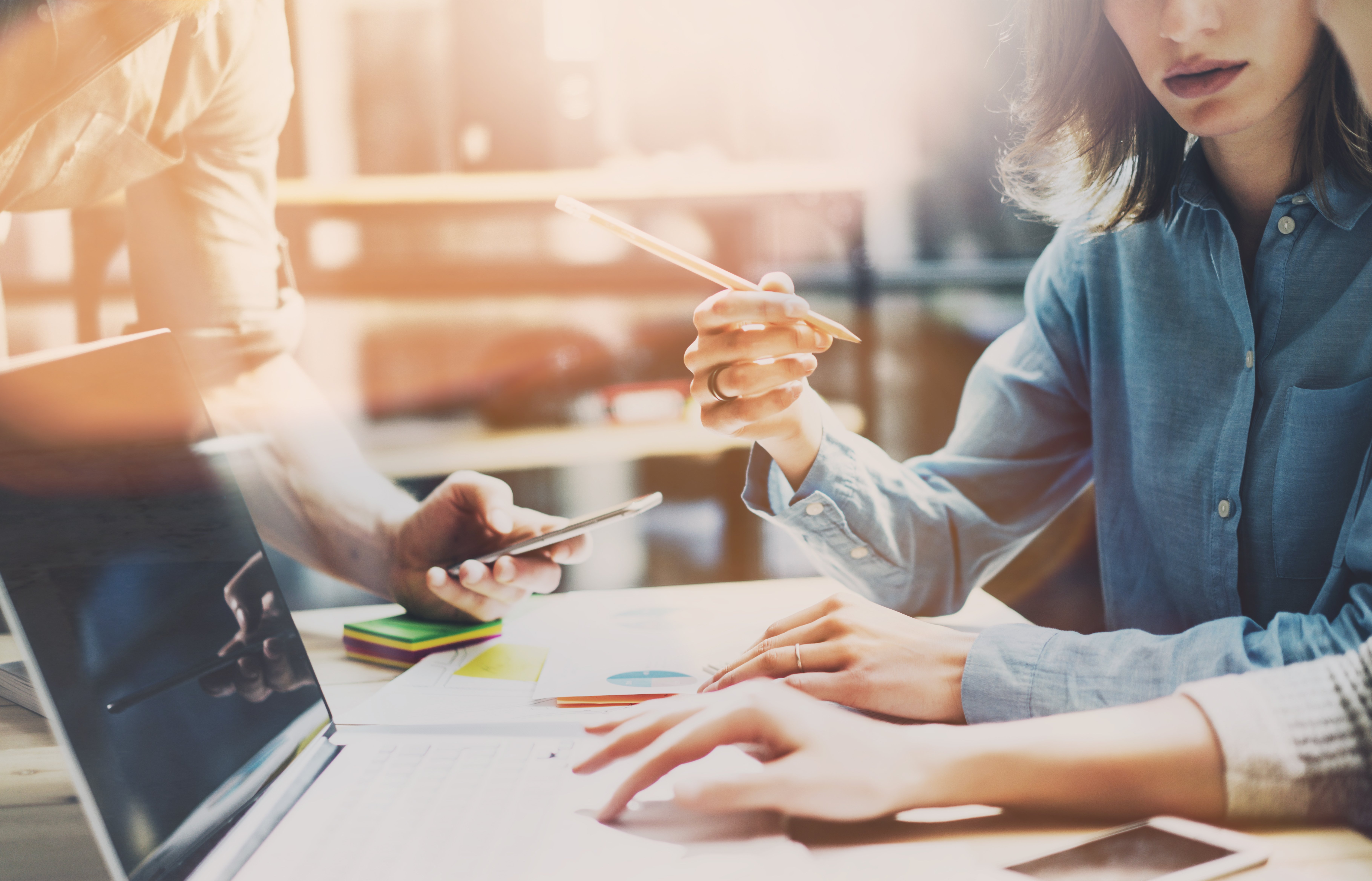 Starting up a business is no small job, and keeping business booming takes a lot of hard work and dedication. In today's work world, small businesses have been forced to rethink their business models in a whole new way, and how they can reinvest in their own company to stay on course.
So what does it mean to reinvest in your small business? You're going to want to start by assessing your current operation, and figure out if everything still works. The next part is to make the necessary changes to fix what isn't working, and rethink your business plan to fit those changes. This can seem like a major task, especially when so many businesses are still fighting to stay above water going through the end of 2020. We're going to go over a few tactics to help you start this process.
Include Your Team
Your best asset right now is your team. Many small businesses find out the strength and capabilities of their team when they're up against a wall. You need to know what places in your small business need reinvestment, and the best people to ask are your teammates. More often than not, businesses are too focused on their business model that they don't notice the parts that aren't actually working. Ask your team what they think of the business plan, sales strategy, or what they would do differently. If the feedback they offer makes sense, it could make a huge impact on the business moving forward.
Knowing what your business model is lacking from your team shouldn't be criticism, rather a constructive effort to improve productivity and results.
Where to Spend to Save
Reorganizing your business plan might lead to spending some money, and the next step is to figure out where and how to do that. Get together with your team and hash out some of the following suggestions:
Where don't you need to spend money?
Is what you're spending budget on really necessary if they tell you they don't need it?
Are they happy with the coverage your small business health plan provides?
Do you find a lot of your time and efforts going into payroll and other HR related tasks?
Much of a business owners time can go into repetitive, time consuming HR responsibilities, and that can take away from the efforts needed for growth and a positive work environment. Check with your team and see if they feel their efforts have gone unnoticed, or if they don't feel motivated. This can be the result of time and energy being spent on the wrong things.
What would you do to reinvest in your small business if you didn't have to worry about HR functions? How much more growth could you achieve if you were focused on your business strategy? Your business and your team deserve to grow and succeed, and a PEO can help you do just that.
How a PEO can Refocus Small Business Leaders on Growth
A PEO provides all of your employment and HR needs, all under one vendor, and for a lot less than you are paying now. PEOs can provide you with competitive benefits packages as they work with providers to match your plan with those of larger companies, all at an affordable price. Plus, a PEO will handle all HR functions, so you can focus on growing your business and staying afloat.
---
Go Back