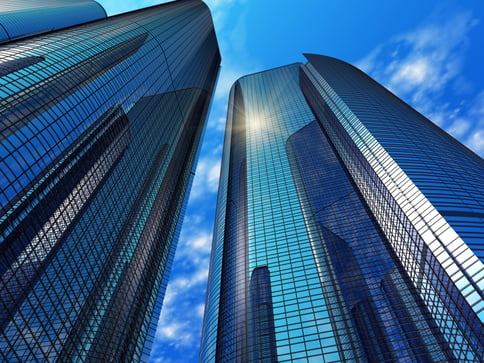 Professional Employer Organizations provide businesses the expertise they need to manage the responsibilities of payroll, benefits, and compliance no matter how large your company is. Still unsure? Read on to learn why some big companies can benefit from working with a PEO.
PEOs Can Help You Stay On Top of Everything
Between managing payroll, benefits, HR, workers' compensation, and training even large companies can become overwhelmed. This is especially true if your business is experiencing a period of growth. As you hire more employees, you will need a larger HR staff to manage their training, payroll, benefits, and compliance. Outsourcing these responsibilities to a PEO can help your company stay on top of these various tasks during a transition or period of growth. Working with a PEO can also help you cut costs since you would no longer need an in-house HR department
PEOs Are Experts at Handling Compliance Issues
Maintaining compliance with local and federal laws is an important responsibility, especially when compliance mistakes can be incredibly costly. If your business has already been hit with hefty fines over compliance or liability issues, then you should be looking into working with a PEO. You need an HR department who is an expert in EEOC requirements, recruiting/hiring rules, sexual harassment training, and IRS protocol. If your HR team is not equipped to maintain compliance while staying on top of their day-to-day responsibilities, they could leave your company vulnerable to steep fines. Hiring a PEO with years of experience adhering to federal and local regulations will allow you to feel confident in your HR department now and save your company from additional costs down the road.
PEOs Can Be Supplemental
Another reason why larger businesses are finding value in working with Professional Employer Organizations is that PEOs can supplement your existing HR department. If you have some great HR employees you don't want to lose, PEOs can work in conjunction with your HR department while providing them with access to robust web-based HR technologies. This way your company can obtain more advanced technological resources and the expertise of a PEO without having to make any major changes to your HR department.
OEM America
Are you feeling overwhelmed when it comes to managing human resource and administrative-related tasks for your business? OEM America can help. For decades, we have been helping companies across Connecticut and throughout the country transform their businesses into the pinnacle of efficiency.
Through the use of our time-proven model for managing employees, you can cut costs and decrease your turnover rate in no time. Stop worrying about Human Resources, employee administration, and benefits management. Leave all of that to us! With OEM as your human resource management team, you can focus more on the high-payoff activities that help you grow and profit.
Contact us for a free consultation today!
---
Go Back