Maintaining compliance is one of those secondary tasks that often gets forgotten and neglected due to the responsibilities and never-ending cascade of management issues employers have to handle. However, companies that do not adhere to federal regulations could be leaving themselves open to costly fines or other penalties. To ensure that your business is properly complying with state regulations, you need to be aware of the compliance pitfalls most Connecticut employers fall into. So here are some of the most common employment-related laws that Connecticut business owners forget about.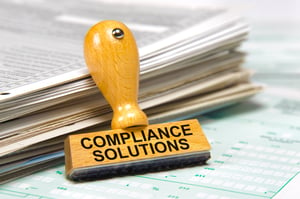 Sexual Harassment
Under Connecticut Public Act No.19-16, otherwise known as the "Time's Up Act," practically all employers in Connecticut must now provide their employees with sexual harassment training. Before, it was only employers with at least 50 employees who were required to provide sexual harassment training to supervisors. However, under the Time's Up Act, Connecticut law mandates that employers with three or more employees must provide sexual harassment training to all personnel within the first six months of hire.
Family & Medical Leave Act
Connecticut law mandates that business owners with 75 or more employees must provide their workers with up to 16 weeks of unpaid leave over a 24-month period in the case of a family or health-related emergency. Some qualifying circumstances that could make an employee eligible for the family and medical leave are having to care for a relative with a serious health condition or preparing for the birth of a child.
Paid Sick Leave
According to Connecticut's Paid Sick Leave law, CT employers managing 50 or more employees are required to provide their workers with paid time off for sick days. Employers have the option to either allow their employees to build up at least one hour of paid sick leave for every forty hours they work or allot a total of forty hours of paid sick leave up front. Additionally, although employers must allow the carryover of any sick time earned over a period of 12 consecutive months, they are not required to allow the carry-over of more than 40 hours of earned sick time from one year to the next. Employees are eligible to use their paid sick leave time if they:
Are unable to work due to an injury, illness, or health condition
Require preventative medical care
Require care or treatment for a mental or physical illness
Are the victim of family violence or sexual assault
Have a child or spouse who requires treatment for an injury, illness, or health condition
Termination
In the event of employee termination, Connecticut employers must issue the worker's final paycheck by the business day following involuntary termination. If the employee is leaving your company voluntarily, then the final paycheck may be issued on the next regularly scheduled payday. Regardless of their reason for leaving, all separating employees must receive the unemployment insurance packet.
OEM America
Are you feeling overwhelmed when it comes to managing administrative and human resource-related tasks for your small business? OEM America can help. For decades, we have been helping companies across Connecticut and throughout the country transform their businesses into the pinnacle of efficiency.
Through the use of our time-proven model for managing employees, you can cut costs and decrease your turnover rate in no time. Stop worrying about Human Resources, employee administration, and benefits management. Leave all of that to us! With OEM as your human resource management team, you can focus more on the high-payoff activities that help you grow and profit.
Contact us for a free consultation today!
---
Go Back