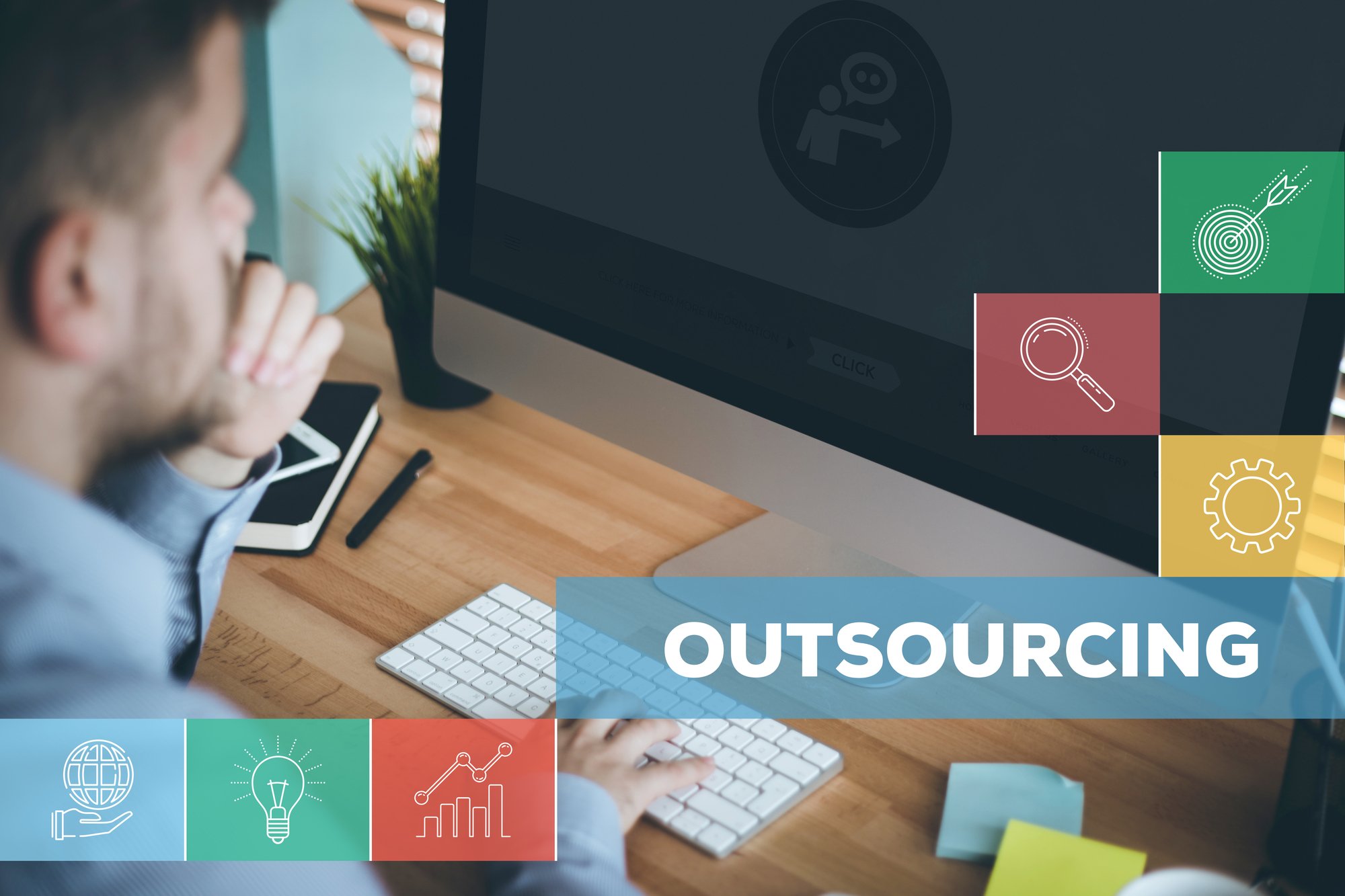 When it comes to processing payroll, it's a responsibility that requires much attention to detail. This can be very time consuming, and whether you're a small business owner or have hundreds of employees, making sure everything payroll related is done correctly is imperative to the function of your company.
Outsourcing payroll processing can be very beneficial for a business, giving you the time to focus on what's necessary as a business owner, like attending to valued customers.
What is Payroll Processing Outsourcing?
Outsourcing is when a company hires another company to handle a planned or existing activity that is usually done internally, so in this case, payroll processing is the existing activity.
A payroll company will calculate aspects such as:
Payroll records, including forms and consents
State and federal payroll tax
Vacation time and sick days
Employee benefits
Sending out paychecks to employees or through direct deposit
Why Should Companies Outsource Payroll?
Having the expertise of a company that handles payroll processing can help your business in various ways, such as saving time and money, managing appropriate taxing and compliance with government regulations, all while maintaining confidentiality.
Cost Efficient
Hiring an external company to handle payroll functions reduces the need for in-house trained payroll staff. Most services work on a monthly basis, charging per check and for additional services such as tax filing and direct deposit. Pricing can be negotiable, so make sure you explore your options and choose a payroll company you think best suits your needs.
Money Management
Payroll outsourcing services handle all tax compliance. Their services cover all aspects of payroll such as employee benefits, savings plans and tax flow so the right amounts are withheld from each check. Reports from each pay period track data for wages and deductions, allowing you to keep accurate records of your company's payroll.
Government Regulations
Professional payroll providers ensure that employee's paychecks are accurate every pay period, while also staying on top of any changes of government tax rules and regulations. It is their job to be aware and understand these changes that may impact your company's payroll, failure to do so can result in audits and penalties. Reputable payroll providers are dedicated to helping clients stay aware of any changes in regulations that may alter tax withholdings from paycheck to paycheck. Incorrect filings or late payments are more likely to occur even with a trained in-house staff, so having a professional payroll service will allow your business to avoid any of these unwanted issues.
Confidentiality
When it comes to confidential information such as a company's payroll, there is going to be some speculation about how safe that information is on a server or network. This is why it's important to hire a well-established, reliable payroll provider to handle your company's data, and safeguard your confidentiality. Identity theft, embezzlement, or tampering with company records are all issues that may arise if payroll information is not protected, which is why quality providers invest in technology systems for storing and protecting data, and can alert clients if payroll fraud is detected.
Finding a Payroll Outsourcing Partner
If you're looking to find a qualified payroll outsourcing partner for your business, consider what kind of services you are most interested in. You may want to ask around to see what other trusted advisors recommend. Here are a few questions to ask when searching for a provider:
How do you handle your customer service?
How secure is your system and how often do you update?
What basic/add-on services do you offer?
What is your process for confirmation of payment and submission due dates?
Hiring a trusted payroll provider can save you time and money, putting you and your business at ease knowing your payroll is being handled professionally.
OEM America | Pay Less. Get More.
You've just found the most reliable, comprehensive, and cost-efficient payroll solution for your business!
Tired of payroll errors? Our service comes with an Error Free Guarantee.
How can we do that? We built our payroll administration and processing services to perform – correctly! Zero errors.
---
Go Back